Soft Bags, Soft Cases, Pouches, Promotional Bags with Custom Logo, and more...
As an OEM carrying case manufacturer, IPS has designed and manufactured a wide variety of custom soft carrying cases & bags for general business customers and the organizations as well. Our products are unlimited in sizes, colors, fabrics, and hardware materials. We manufacture any type of soft bags and cases from light weight to heavy weight in materials and from small to large in size based upon customer's utilization. Depending on customer's requests, we customize logo on the products with
any design or names which customer provided.

Also, we have a wide range of production pricing to provide the best benefits to our consumer product customers. We start by analyzing the customer's wish & needs, and then we select the best design and the best range of prices to meet their desired budget. It is called True OEM Manufacturing.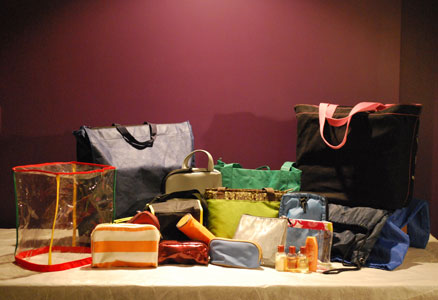 Promotional Bags

Booklet Bags

Story Book Carrying Cases

Laundry Bags

Cooler Bag

Automobile Manual Pouches

Cosmetic Bags

Computer Dust Protection Covers

Printer / Copier Covers

Industrial Machinery Covers

Electronic Device Covers

Portable Tool Pouches

and more…



















For more details, please contact us via phone call or email at sales@ipsluggage.com.